Valentine's Day is almost here and we are sure you have already started thinking about what to get that special someone. So how about a fragrance that will fit his or her personality perfectly?!
Here are some of our favorites!
FOR HER:
1) For a bold and trendy personality: VIVA LA JUICY NOIR
Viva la Juicy Noir is perfect for someone who is ready to take on the next adventure.  She likes fashion and always leaves an impression. The top notes are berries and mandarin, announcing the floral blend of honeysuckle, gardenia and jasmine in the heart of the fragrance.
2) For a sophisticated and cool personality: DOLCE & GABBANA LIGHT BLUE
This fragrance is now a classic. One of top favorites for someone who loves a fresh, citrus, sexy scent.  The top notes are lime, cedar and apple, making it a feminine and summery fragrance. Perfect for someone looking for a unique long lasting smell.
3) For a mysterious  personality: CALVIN KLEIN EUPHORIA
This is a floral-fruity fragrance has a luscious scent. It is perfect for someone that is looking for a captivating and sexy smell.  Filled with dark exotic flower, Japanese apples, black orchid and berries.  Our favorite because it represents a chic, sexy and confident personality.
FOR HIM:
1) For a sporty and modern personality: DOLCE & GABBANA THE ONE SPORT
As its name describes, this fragrance is perfect for the active and dynamic guy. The scent showcases watery notes, rosemary and Sequoia forest accord. Its fresh and clean feel, represents someone who is full of energy and ready to take on every day life.
2) For a cool and elegant personality: LACOSTE BLANC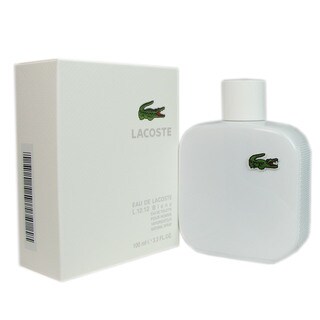 This fragrance is fresh, classic and floral, perfect for someone who wants a long lasting unique scent.  Its top notes of grapefruit, rosemary and cedar leaf make this fragrance cool and elegant.
3) For a charming and masculine personality: HUGO BOSS HUGO
This refreshing and masculine scent its perfect for someone with a charming personality that loves to be around people.  Its top notes of fresh citrus and spicy leaves makes this scent fresh and unique.
There they are, our favorite fragrances! We hope to have helped you pick the perfect one for that special someone!
Want to know about our specials, recipes and more? SIGN UP TO EMAIL LIST!